Forsway attracts global telecom and equity veterans – boosts board
Gothenburg, May 25, 2022: Forsway, a Swedish provider of broadband solutions that combine satellite and telecom networks, has appointed two new Directors to its Board. Karin Thurberg and Siebren de Boer add significant expertise to Forsway's global growth strategy. 
(Click here for press release in Swedish)
– "We are very pleased to welcome Karin and Siebren to the Forsway Board of Directors," says Mats Andersson, Chairman. "Their deep knowledge and experience from industry-leading companies in the telecom and financial sectors will generate new valuable insights and guidance for our expansion plans."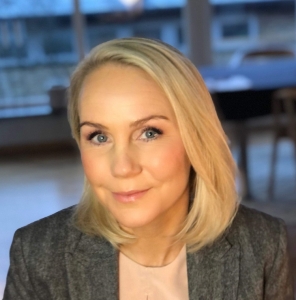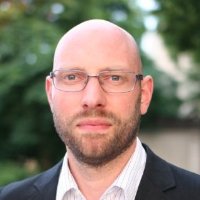 Karin Thurberg: – "Forsway's unique solution offers affordable broadband to geographical areas on the globe where existing telcos simply cannot meet the market needs. The combination of satellite and telecom networks creates entirely new opportunities to connect the four billion people in the world who lack broadband services, effectively tackling the digital divide. I look forward to working with the team to drive Forsway's continued expansion in both established and emerging markets."
Siebren de Boer: – "In today's capital markets, there is a continuously growing demand for investment opportunities in future-oriented communications solutions with a large market potential. Forsway is entering the international ecosystem for broadband services at the right moment, and we can already see significant interest from several customer segments globally. We are now capitalizing the company for rapid expansion to meet the market demand. I am proud of the opportunity to contribute to Forsway's global growth." 
Karin Thurberg
Karin brings deep business and technical expertise from the telecom industry. She currently serves as Chief Product Officer at JonDeTech Sensors, a Swedish sensor technology company. In her earlier role as Product Director in Radio Access Networks at Huawei Technologies Sweden, she contributed to the rapid rollout of 4G and 5G in Europe. She has also held a variety of senior and leadership positions in sales and product development at Ericsson, both in Sweden and internationally.
Karin holds a M.Sc. in Engineering Physics from the Royal Institute of Technology, Stockholm, and an Executive MBA from Uppsala University, both located Sweden.
Siebren de Boer  
Siebren has extensive experience of equity, mergers and acquisition processes and is the newly appointed CFO of Billo. In his earlier role as of CFO at Ljusgårda, a start-up in vertical farming, he led several successful equity rounds. As Finance Director of NEP Europe, a leading provider of broadcast and streaming services with revenues of 275 M EURO, he oversaw the financial structuring of multiple European acquisitions.
Siebren holds an MBA from Rijksuniversiteit Groningen, The Netherlands.
—-
Forsway's market leading products and technology solutions combines satellite with existing telecom networks enabling broadband services for large demographics of users in underserved markets lacking reliable internet access. Forsway's unique solutions eliminate the need to deploy additional network infrastructure, creating significant time and cost savings for operators and service providers.
The Forsway Xtend ecosystem is a complete toolkit and cost-effective hybrid satellite extension challenging the traditionally high cost of connecting hard-to-reach, underserved markets – rural areas in both emerging and established markets. Xtend is designed to remove the complexity of rolling-out satellite broadband to regions with limited infrastructure and monetize unused operator bandwidth. Learn more at www.forsway.com and follow us on LinkedIn, Twitter, Facebook and YouTube. 
Forsway Scandinavia media contacts
Leslie Johnsen
Communications Director
Mob: +47 41 45 80 43
Email: leslie.johnsen@forsway.com
Mats Andersson
Chairman of the Board
Mob: +46 70 956 02 16
Email: mats.andersson@forsway.com