Wrapping up 2022!
2022 has been a year full of activity, thanks to our strategic partners and dynamic team. New innovations and partnerships have boosted the Forsway offering providing operators with the market's only viable concept for rolling out for easy to deploy, cost-efficient satellite broadband services to underserved demographics.
In 2022 we enjoyed meeting you out in the market at a host of in-person conferences and exhibitions following 2 years of digital events, and we have been delighted to be featured in numerous prestigious industry publications during the year. I would like to invite you all to join me below for highlights from 2022.
Tobias Forsell, CEO, Forsway
Tackling the Digital Divide
November: Feature article in Satellite Evolution's November issue (link) feature article on bridging the digital divide in Africa. Forsway executives share our experiences on the region's connectivity challenges, and also robust, cost-efficient solutions including our partnership with strategic partner @arabsat for satellite broadband connectivity in Africa.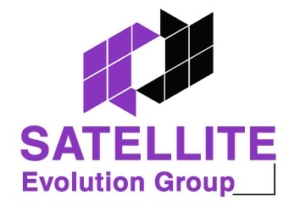 March: XtndNet, powered by Arabsat, launched UK Network to Connect Forgotten Broadband Customers (link): Arabsat, Developing Infrastructure, and Forsway announced the formation of XtndNet, a radically new broadband ISP targeting under-connected customers. XtndNet offers a hybrid service, combining ADSL, mobile Internet, and satellite connection — the XtndNet 12 Gigabit Space Superhighway — to deliver an affordable, fast, and reliable broadband connection. The service is available now in the United Kingdom and Ireland, and will expand to Germany, Scandinavia, the Baltics, and Africa in the next few months.
Key product and development highlights
February: Forsway  announced a new partnership with Zinwell (link). A leading provider of digital cable satellite, wireless equipment, 5G and IoT products and more, Zinwell was chosen as Forsway's hardware R&D and manufacturing partner for its next generation platform of Forsway F-60 satellite terminals.
The new F-60 model is intended for both fixed installations and connected vehicles, where Forsway is currently involved in an ESA funded development project. The Zinwell partnership is viewed as the start of a long-term relationship where the new hardware platform will be designed to target and serve several unique user groups.
September: Forsway introduced its next generation of satellite terminals, Forsway Odin F-60, and Odin F-60 Pro (link): Produced by strategic manufacturing partner, Zinwell, the new Forsway Odin F-60 and Odin F-60 Pro terminals will be available in Q1 2023 and will succeed the F-50 model. Previews of the new terminals were featured at IBC Expo,  Amsterdam.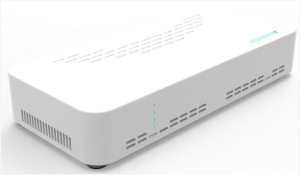 Growing our team and presence
In May, Forsway appointed two new Directors to its Board – global telecom and equity veterans. Karin Thurberg and Siebren de Boer add significant expertise to Forsway's global growth strategy. Extensive experience from industry-leading companies in the telecom and financial sectors will generate new valuable insights and guidance for Forsway  expansion plans.
Feature in Satellite Pro Middle East     /    Click here for press release in Swedish
Wrap-up
On behalf of the entire Forsway team, I would like to thank our customers and partners, investors, and friends in the market for a great 2022. Stay tuned for more new developments in 2023!
Tobias Forsell, CEO, Forsway