Meet Forsway at Satellite 2020 – discover award nominee Forsway Xtend
Forsway Xtend a nominee for Via Satellite's "Satellite Technology of the Year Award" @ Satellite 2020
About Forsway Xtend: Forsway has challenged the high cost of reaching under-serviced markets by deploying a cost-efficient hybrid satellite extension. Operators can now offer services to untapped markets while helping to facilitate a connected, empowered and equitable global society.
With the breakthrough Forsway Xtend solution, Forsway is providing a viable solution to reduce the digital divide and enable new business streams for satellite operators.
Forsway Xtend has been built to remove the complexity of rolling-out satellite broadband to underserved regions while enabling monetization of unused bandwidth.
Xtend's easy to deploy hardware and service ecosystem unites the best of satellite and terrestrial networks (global coverage of satcom and affordability and low latency of terrestrial networks), eliminating the need for expensive additional network (fiber, xDSL or LTE) infrastructure. T
he solution can be adapted to multiple customer deployment scenarios and diverse up/downstream technologies including 5G and emerging LEO/MEO constellations, and, provided as an OEM.
A Forsway hybrid ODIN F-50 terminal costs 5 to 10 times less than a VSAT terminal, including installation – with similar downlink performance.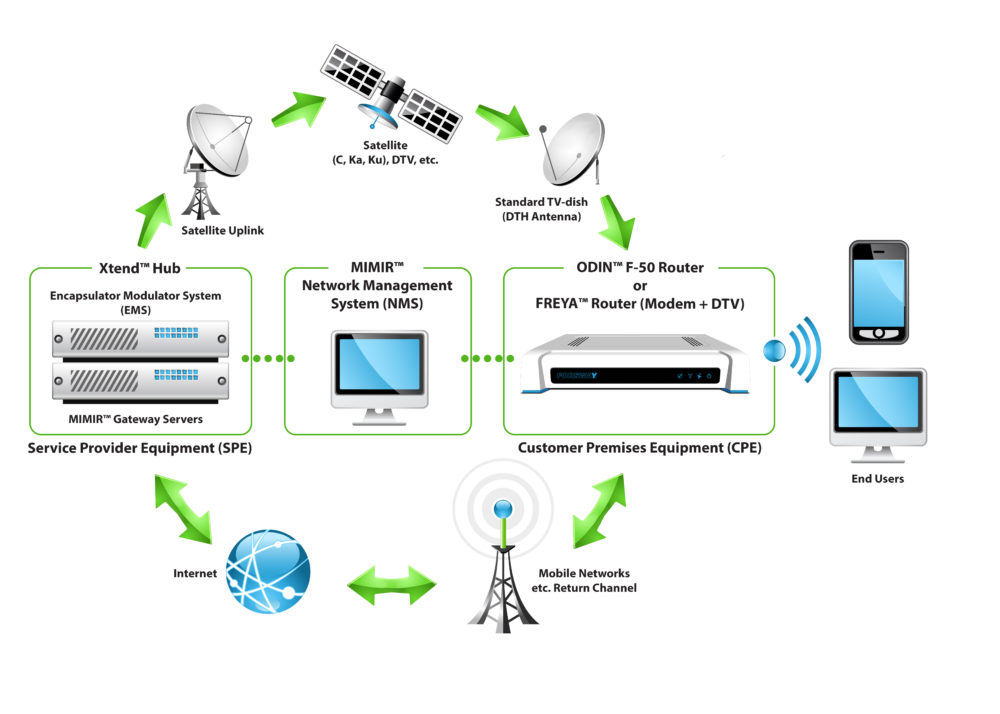 Forsway Xtend architecture