Forsway's Pledge: Supporting Educational Opportunities for All
Lowering threshold for accessing remote education in areas with low connectivity during the Covid crisis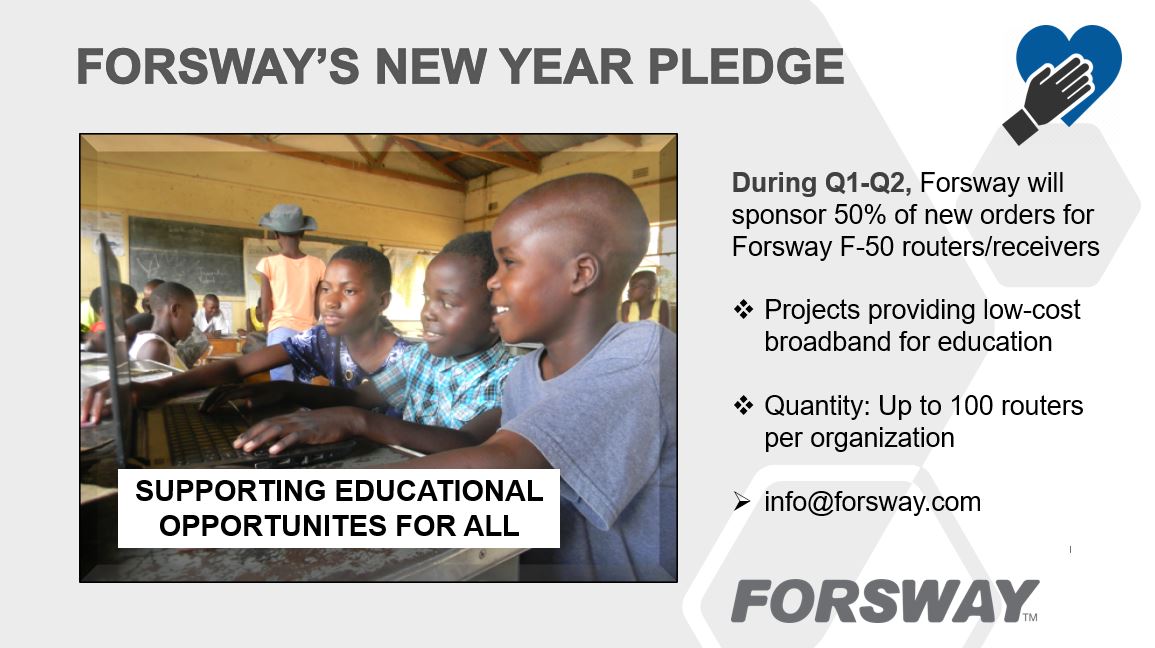 The Covid-19 crisis has had far reaching effects on many parts of everyday life. Many children in both industrialised countries like the USA, and developing nations, have experienced wide-spread difficulties accessing remote education due to poor or high-cost internet services.
To help improve educational opportunities, Forsway is proud to issue a New Year's Pledge:
During Q1-Q2, Forsway will sponsor 50% of the cost of new orders for Forsway F-50 routers / receivers
Up to 100 routers, per organization
Valid for organisations or service providers placing new orders for Forsway router equipment for deployments to provide low-cost broadband for educational purposes.
With Forsway already furnishing the most cost-efficient Hybrid Satellite / Terrestrial routers on the global market, our aim is to help stimulate additional broadband rollouts benefitting school children, our most vulnerable.
To discuss how we can work together to bring education to more children, please contact our Global Sales and Marketing Team at anders.brandter@forsway.com, +46 701 44 10 33.