Bengt Jonsson appointed Forsway Chairman
Skövde, Sweden, June 14, 2023: Forsway, a Swedish provider of innovative, cost-efficient solutions and equipment for enabling satellite broadband connectivity in underserved regions, today announced that Board member Bengt Jonsson has been appointed as the technology company's Chairman. Bengt joined the Forsway Board of Directors in January 2021, and takes over from Mats Andersson, who served as Chairman from May 2014 – May 2023. Andersson continues to support Forsway as a member of the Board.
– "An excellent candidate to take the helm, we are very pleased Bengt has signed on as Chairman," says Tobias Forsell, CEO, Forsway. Already a Board member, his extensive network and background from emerging markets and executive level positions in the global technology arena have already proven to be a valuable asset to our long-term goals and growth objectives."
– "We thank our outgoing Chairman, Mats Andersson, for his strong leadership, and extend our gratitude for the thought-leading vision and extensive guidance he has provided Forsway in our journey together in the past 9 years. A highly inspirational leader, I am pleased that he will continue to support Forsway as a Board member."
A long-time investor with strong roots in Forsway, Bengt previously served as Managing Director and brings extensive insight and experience to the Chairmanship.
– "I am pleased to embark on this next step in developing Forsway's global growth journey with my fellow Board members and a highly engaged management team," says Bengt Jonsson. The company's vision to enable broadband services and connectivity for the hundreds of millions lacking internet access around the globe is a goal that can make the world a truly better place – providing opportunities for prosperity, education, and health services."
– "Broadband connectivity provides basic opportunities that so many take for granted. Forsway's benchmark solutions, using existing technology and infrastructure, is the most cost-efficient way of enabling service providers to bring internet services to the many underserved regions in both emerging and advanced markets. It is exciting to be a part of this vision."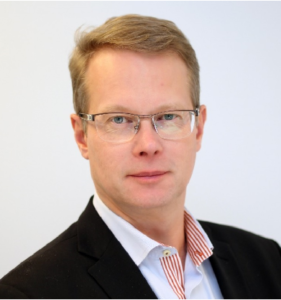 Bengt Jonsson previously held the position of SVP Global Sales, Video Entertainment, at Irdeto, leading global provider of software security technology and cyber services for protecting digital platforms and assets for video entertainment, video gaming and for the connected transport, manufacturing, and healthcare industries. He has also served in senior positions for Nokia and Technicolor in Asia and Europe.
             —-
Forsway's unique, innovative products and technology solutions combine satellite with existing telecom networks enabling broadband services for large demographics of users in underserved markets lacking reliable internet access. Forsway's unique solutions eliminate the need to deploy additional network infrastructure, creating considerable time and cost savings for operators and service providers. The Forsway Xtend ecosystem is a complete toolkit and cost-effective hybrid satellite extension challenging the traditionally high cost of connecting hard-to-reach, underserved markets – rural areas in both emerging and established markets. Xtend is designed to remove the complexity of rolling-out satellite broadband to regions with limited infrastructure and monetize unused operator bandwidth. Learn more at www.forsway.com and follow us on LinkedIn, Twitter, Facebook and YouTube.
Forsway Scandinavia media contacts
Leslie Johnsen
Communications Director
Mobile/WhatsApp: +47 41 45 80 43
Email: leslie.johnsen@forsway.com
Visit: www.forsway.com
Tobias Forsell
Forsway CEO
Mob: +46 70-979 70 52
Email: tobias.forsell@forsway.com