Satellite Evolution –  Forsway introduces Xtend Saga EMS – a comprehensive- high performance Encapsulator-Modulator System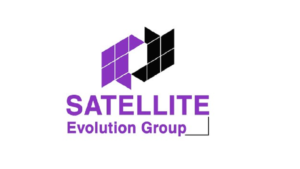 Link to Satellite Evolution article, June 22, 2020
Forsway, a leading provider of innovative solutions tapping satellite and existing terrestrial technologies to enable cost-efficient broadband, today announced the introduction of the Forsway Xtend Saga EMS. The new Forsway-branded EMS product is a high-performance DVB-S2 Modulator and IP Encapsulator featuring ACM (adaptive coding and modulation) and MPE (Multiprotocol Encapsulation) support, fully integrated with the Forsway Xtend complete satellite extension ecosystem.
EMS modulators and encapsulators are key in providing efficient transmission of satellite data. A key benefit for Forsway customers using the Saga modulator is a greatly simplified workflow. The modulator configuration is integrated into the Forsway Mimir NMS, enabling operations staff to seamlessly control their operations from one portal.
"We have already been working successfully with strategic satellite partners to supply modulators and IP encapsulators, thus the Xtend Saga EMS is an already proven solution, confirms Edvin Lindkvist, Chief Technology Officer at Forsway. With the introduction of our own product we can achieve a much tighter integration with the overall Forsway Xtend solution and see very positive benefits on both performance, pricing and efficiency for Forsway customers using the Xtend ecosystem."
The Forsway Xtend complete system can boost downlink capacity in rural areas from < 1 Mbps to > 40 Mbps, using satellite when needed, while on average using less than 20% satellite capacity compared to VSAT. Traffic is run over low-cost, but low latency and low-capacity (about 1 Mbps) ADSL or 3G/4G networks.
"Forsway sees the addition of its own EMS product as the optimal solution for further accelerating Xtend performance, continues Lindkvist."