Forsway expands business development team – positions to create unique footprint in the US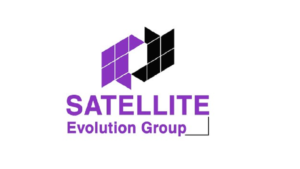 Link to Satellite Evolution article, Dec. 23, 2020
today announced it is growing its global business development team and has engaged Tobias Lofstrand as Regional Manager North America with focus on a unique target market in the US. Traditionally targeting developing countries, Forsway is expanding its focus to include growth opportunities in advanced markets by helping vast rural areas still lacking reliable internet access get connected.
Tapping the benchmark Forsway Xtend satellite extension technology and hardware, led by Lofstrand the company will aim to working closely with strategic US partners, public sector organizations, satellite operators and service providers to help businesses and individuals boost internet speed into double digits, and provide reliable connectivity. The first demos and rollouts will take place in Arizona.
"We are very excited to bring on Tobias to lead this ground-breaking endeavour in the US. He brings extensive experience from the US market, development of business relations between Scandinavia and the US, and a strong network."
"There are vast regions in the US that still do not have reliable internet access, limiting opportunities for growth opportunities enjoyed by urban areas, says Tobias Forsell, CEO, Forsway. Employing the versatile, cost-efficient Forsway Xtend hybrid satellite ecosystem services and robust hardware, we can roll out additional infrastructure in areas where a business case may not previously be viable,
Forsway Xtend can boost downlink capacity in rural areas from < 1 Mbps to > 40 Mbps, using satellite when needed, while on average using less than 20% satellite capacity compared to VSAT. Traffic is run over low-cost, but low latency and low-capacity (about 1 Mbps) ADSL or 3G/4G networks. In Arizona, Forsway will offer hybrid satellite boxes to significantly boost existing slower ADSL internet connections using a robust and very affordable hybrid satellite technology.