Inside view: Invitation to meet the Forsway CEO
Join us for a mini interview/Q&A with Forsway CEO, Tobias Forsell, and a more personal view of the innovative hybrid satellite broadband solutions provider.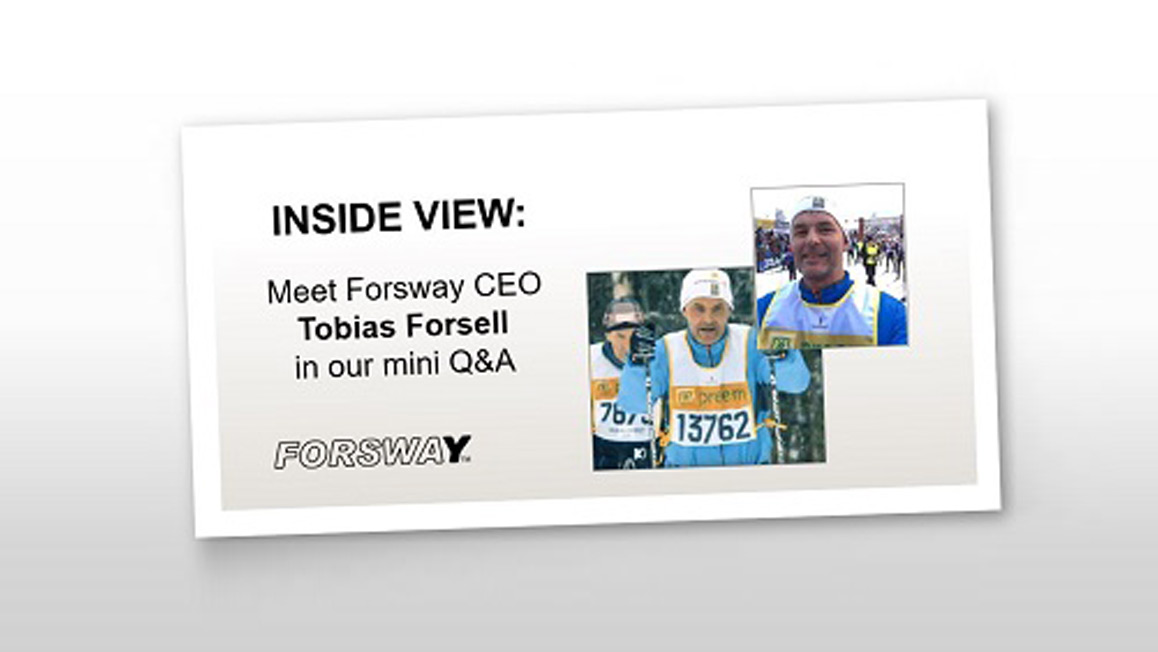 Please share a little bit about your background (from a personal point of view):
My wife and I have three grown children, and live in the Swedish countryside, where I have grown up. By education, I am an industrial engineer. My first job was to set up a factory for digital tv set-top-box manufacturing. The extensive experience I gained from Nokia Home Communications, inspired me to establish Lyngbox Media for developing advanced set-top-boxes, and Forsway in 2004, to pioneer smart technology for bringing broadband services outside the traditional grid and reduce the digital divide.
Share something that we do not know about you:
Swedes are known for enjoying the outdoors and are particularly active in cross-country skiing. I am very passionate about skiing and have competed several times in the famous Swedish 90 kilometer cross-country race, the Vasaloppet. I also have a passion for distance running and am immensely proud in my earlier days to have clocked 5K in less than 15 minutes.
Tell us about 3 things you enjoy doing in your free time:
Currently, I most enjoy spending my free time with my wife playing and increasing my golfing skills. I also continue to enjoy distance running and as Scandinavians are often referred to as being born with skis on their legs, I will always consider cross-country skiing a life-long passion.
Do you have any special items on your "bucket list" you would like to share, or things you have already accomplished?:
I do not have a bucket list, per-say. I feel fortunate to continue to experience fantastic new things together with the people closest to me. If I were to select something specific however, I would like to climb "Kebenekaise", Sweden's tallest mountain. Kebenekaise is 150 kilometers north of the Article Circle and is surrounded by breathtaking nature – including a long hike and climb that are known not for the faint-hearted.
What is your favorite thing or things about working at Forsway?:
I enjoy our fantastic team, including employees, partners, shareholders. Together we form a unique company that is aimed at flourishing in the global market. And at the same time, we are proud to a difference for our end users, by reducing the digital divide and helping to connect the unconnected for a better future.