Via Satellite: Forsway Opens New North American Headquarters
Scandinavian hybrid satellite router and broadband solution provider Forsway is expanding its operations in North America and opening a sales office in Dallas, Texas, the company announced April 11.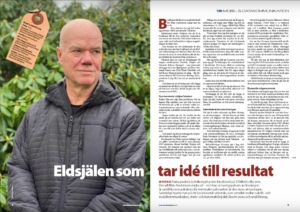 Forsway said the new office would help accelerate new business and growth opportunities in North America, Forsway's U.S. Regional Manager Faith Wright will lead its new operations at the facility.
"Faith brings broad industry expertise to the Forsway team," Forsway CEO Tobias Forsell said in a statement. "With over 15 years of experience in founding, developing and managing international companies in a variety of sectors including Satellite Communications, Telecom, Cellular, and IT sectors. In addition, her strong engineering background will be a significant contributor to supporting and delivering on sales initiatives."
The opening of a U.S.-based office continues Forsway's aggressive global expansion effort. In November 2018, the company teamed up with satellite operator Arabsat to deploy low-cost satellite broadband services across Africa under the new Arabsat Broadband package. Forsway's business footprint has also recently extended to The Philippines and broadened throughout the Asia-Pacific region.
Bluetest is the most fun memory
If the vision to connect everyone who does not have internet is what Mats Andersson is focused on  right now, Bluetest is still the most fun memory of his versatile career.
– Yes, I would say that. Even if Ericsson has been a fantastic company to work in, and good  schooling before starting at a start-up company like Bluetest with only two employees.
The Bluetest era began in 2006 when Ericsson wanted to rejuvenate. Then Mats Andersson had worked there for 20 years with everything from designing the antennas for a French space shuttle, developed Ericsson's first HLR (Home Location Register) which kept track of all mobiles and services, sold-in a Swedish-developed antenna elements to Hughes Aircraft that was a leading American company in space and defense industry, to developing antenna elements for the Global Star satellite system.
He had also had time to roll out broadband in rural areas in Sweden and other parts of Europe. And just before Ericsson offered 18 months' salary to everyone who quit voluntarily, he was again at the antenna department at Ericsson Research to start looking at multiple antennas (MIMO) for 4G base stations. It was still 5-6 years before 4G broke through.